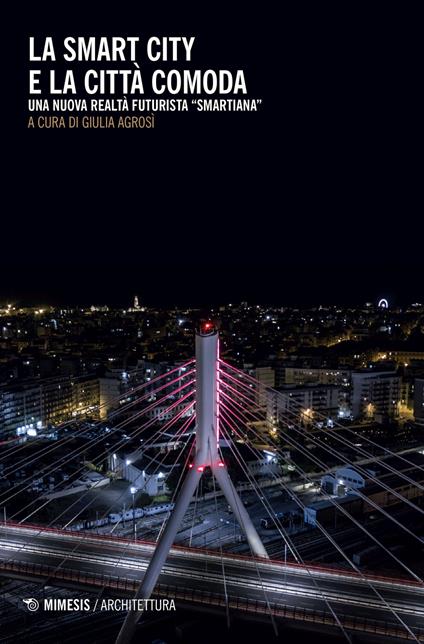 "The Smart City and the Comfortable City" is a technical-scientific book that describes a new reality in the digital age, based on the functioning of urban and environmental nerve centres in synergy with humans and in intersectoral synchronic balance of the urban connective system. The 'Big Challenge' of the old continent: the existing city is set on a systemic mechanism to be digitally optimized. The topics dealt with are inherent to urban sociology in relation to the smart city, its development methods in environmental, microclimatic, energetic, legal, cultural-architectural, museums, digital technology (IoT, GIS, BIM), nutritional: food and the city, mobility, agriculture and finally the role of the National Recovery and Resilience Plan (NRRP) in the evolution of Italian digital infrastructure.
Giulia Agrosì.
Curator and author of the book "The Smart City and the Comfortable City"
My biggest thanks go to the co-authors of this volume for their valuable scientific and intellectual contribution:
Silvana Balbi de Caro, Tilde de Caro, Antonio D'eredita, Teodoro Georgiadis, Salvatore Giordano, Marco Marcatili, George Mu'Ammar, Simona Ricchio, Federica Rossi, Nicoletta Trasi, Roberto Varricchio, Valeria Zacchei, Pierre Zanin, Sandro Zilli.
Find the book on Amazon and in the best Italian bookstores.